Annihilation
(R)
Rated for violence, bloody images, language and some sexuality

Natalie Portman, Jennifer Jason Leigh
- 115 min.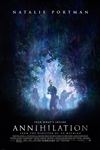 The film is full of gorgeous imagery depicting a haunting vision of nature gone wrong.
Official Site
Trailer
---
Every Day (Every Day Another Day)
(PG-13)
Rated for thematic content, language, teen drinking, and suggestive material

Owen Teague, Angourie Rice
- 95 min.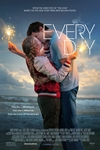 Every Day tells the story of Rhiannon (Angourie Rice), a 16-year old girl who falls in love with a mysterious soul named "A" who inhabits a different body every day. Feeling an unmatched connection, Rhiannon and A work each day to find each other, not knowing what or who the next day will bring. The more the two fall in love, the more the realities of loving someone who is a different person every 24 hours takes a toll, leaving Rhiannon and A to face the hardest decision either has ever had to make.
Official Site
Trailer
---
Game Night
(R)
Rated for language, sexual references and some violence

Jason Bateman, Rachel McAdams
- 100 min.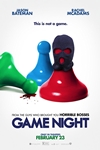 Bateman and McAdams star as Max and Annie, whose weekly couples game night gets kicked up a notch when Max's charismatic brother, Brooks (Chandler), arranges a murder mystery party, complete with fake thugs and faux federal agents. So when Brooks gets kidnapped, it's all part of the game - right?
Official Site
Trailer
---
Black Panther
(PG-13)
Rated for prolonged sequences of action violence, and a brief rude gesture

Chadwick Boseman, Lupita Nyong'o
- 134 min.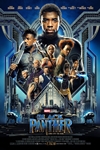 T'Challa returns home to the isolated, technologically advanced African nation of Wakanda to take his place as King. However, when an old enemy reappears on the radar, T'Challa's mettle as King and Black Panther is tested when he is drawn into a conflict that puts the entire fate of Wakanda and the world at risk.
Official Site
Trailer
---
Early Man
(PG)
Rated for rude humor and some action

Eddie Redmayne, Tom Hiddleston
- 89 min.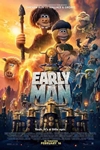 Set at the dawn of time, when prehistoric creatures roamed the earth, EARLY MAN tells the story of how caveman Dug, along with sidekick Hognob, unites his tribe against the mighty Bronze Age in a battle to beat them at their own game.
Official Site
Trailer
---
The 15:17 to Paris
(PG-13)
Rated for bloody images, violence, some suggestive material, drug references and language

Anthony Sadler, Alek Skarlatos
- 94 min.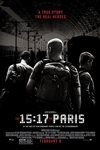 In the early evening of August 21, 2015, the world watched in stunned silence as the media reported a thwarted terrorist attack on Thalys train #9364 bound for Paris - an attempt prevented by three courageous young Americans traveling through Europe.
Official Site
Trailer
---
Fifty Shades Freed
(R)
Rated for strong sexual content, nudity, and language

Dakota Johnson, Jamie Dornan
- 105 min.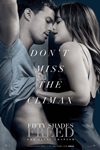 Believing they have left behind shadowy figures from their past, newlyweds Christian and Ana fully embrace an inextricable connection and shared life of luxury. But new threats could jeopardize their happy ending before it begins.
Official Site
Trailer
---
Peter Rabbit
(PG)
Rated for some rude humor and action

James Corden, Rose Byrne
- 94 min.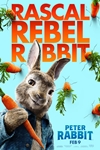 Peter's feud with Mr. McGregor escalates to greater heights than ever before as they rival for the affections of the warm-hearted animal lover who lives next door.
Official Site
Trailer
---
Jumanji: Welcome to the Jungle
(PG-13)
Rated for adventure action, suggestive content and some language

Dwayne Johnson, Jack Black
- 118 min.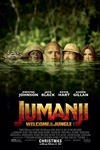 When they discover an old video game console with a game they've never heard of, they are immediately thrust into the game's jungle setting, into the bodies of their avatars. What they discover is that you don't just play Jumanji - Jumanji plays you.
Official Site
Trailer
---