Jurassic World: Fallen Kingdom
(PG-13)
Rated for intense sequences of science-fiction violence and peril

Chris Pratt, Bryce Dallas Howard
- 128 min.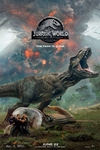 When the island's dormant volcano begins roaring to life, Owen and Claire mount a campaign to rescue the remaining dinosaurs from this extinction-level event.
Official Site
Trailer
---
The Incredibles 2
(PG)
Rated for action sequences and some brief mild language

Craig T. Nelson, Holly Hunter
- 118 min.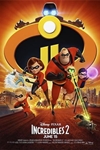 Everyone's favorite family of superheroes is back in Incredibles 2 but this time Helen is in the spotlight, leaving Bob at home with Violet and Dash to navigate the day-to-day heroics of normal life.
Official Site
Trailer
---
Tag
(R)
Rated for language throughout, crude sexual content, drug use and brief nudity

Jeremy Renner, Ed Helms
- 97 min.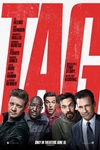 One month every year, five highly competitive friends hit the ground running in a no-holds-barred game of tag they've been playing since the first grade - risking their necks, their jobs and their relationships to take each other down with the battle cry "You're It!"
Official Site
Trailer
---
Hereditary
(R)
Rated for horror violence, disturbing images, language, drug use and brief graphic nudity

Toni Collette, Gabriel Byrne
- 126 min.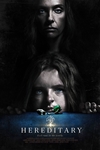 When Ellen, the matriarch of the Graham family, passes away, her daughter's family begins to unravel cryptic and increasingly terrifying secrets about their ancestry.
Official Site
Trailer
---
Ocean's 8
(PG-13)
Rated for language, drug use, and some suggestive content

Sarah Paulson, Helena Bonham Carter
- 110 min.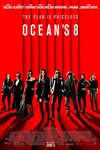 Debbie Ocean gathers a crew to attempt an impossible heist at New York City's yearly Met Gala.
Official Site
Trailer
---
Solo: A Star Wars Story
(PG-13)
Rated for sequences of sci-fi action/violence

Alden Ehrenreich, Donald Glover
- 135 min.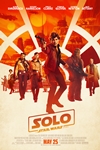 Board the Millennium Falcon and journey to a galaxy far, far away in Solo: A Star Wars Story, an all-new adventure with the most beloved scoundrel in the galaxy.
Official Site
Trailer
---
Deadpool 2
(R)
Rated for strong violence and language throughout, sexual references and brief drug material

Ryan Reynolds, Morena Baccarin
- 119 min.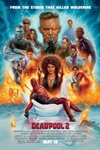 After surviving a near fatal bovine attack, a disfigured cafeteria chef (Wade Wilson) struggles to fulfill his dream of becoming Mayberry's hottest bartender while also learning to cope with his lost sense of taste.
Official Site
Trailer
---
The Rocky Horror Picture Show
(R)
Tim Curry, Susan Sarandon
- 100 min.
After Janet accepts Brad's marriage proposal, the couple drives away from Ohio, only to get lost and stumble upon the castle of Dr. Frank-N-Furter, a transvestite who is holding the annual convention of visitors from the planet Transsexual.
Official Site
Trailer
---