The Bye Bye Man
(PG-13)
Rated for terror, horror violence, bloody images, sexual content, thematic elements, partial nudity, some language and teen drinking

Carrie-Anne Moss, Faye Dunaway
- 96 min.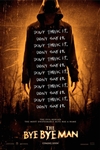 Three friends stumble upon the horrific origins of the Bye Bye Man, a mysterious figure they discover is the root cause of the evil behind man's most unspeakable acts.
Official Site
Trailer
---
Underworld: Blood Wars
(R)
Rated for strong bloody violence, and some sexuality

Kate Beckinsale, Theo James
- 91 min.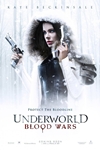 Vampire death dealer, Selene fends off brutal attacks from both the Lycan clan and the Vampire faction that betrayed her. With her only allies, David and his father Thomas, she must stop the eternal war between Lycans and Vampires, even if it means she has to make the ultimate sacrifice.
Official Site
Trailer
---
Hidden Figures
(PG)
Rated for thematic elements and some language

Taraji P. Henson, Octavia Spencer
- 127 min.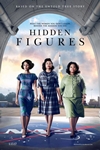 As the United States raced against Russia to put a man in space, NASA found untapped talent in a group of African-American female mathematicians that served as the brains behind one of the greatest operations in U.S. history.
Official Site
Trailer
---
Live by Night
(R)
Ben Affleck, Elle Fanning
- 128 min.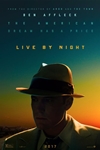 Ben Affleck writes, produces, and stars in this adaptation of Dennis Lehane's sprawling crime novel centering on the prodigal son of a prominent police chief, and his gradual descent into the criminal underworld.
Official Site
Trailer
---
Why Him?
(R)
Rated for strong language and sexual material throughout

Bryan Cranston, James Franco
- 111 min.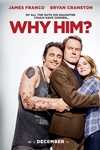 Set over the holidays, when a Midwestern dad travels with his family to visit his daughter at college and soon finds himself in a battle for her affections with her brash new tech billionaire boyfriend.
Official Site
Trailer
---
Passengers
(PG-13)
Rated for sexuality, nudity and action/peril

Jennifer Lawrence, Chris Pratt
- 116 min.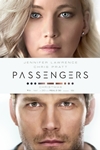 On a routine journey through space to a new home, two passengers, sleeping in suspended animation, are awakened 90 years too early when their ship malfunctions. As Jim and Aurora face living the rest of their lives on board they discover the ship is in grave danger.
Official Site
Trailer
---
Patriots Day
(R)
Rated for violence, realistically graphic injury images, language throughout and some drug use

Mark Wahlberg, John Goodman
- 133 min.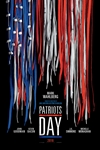 In the aftermath of an unspeakable act of terror, Police Sergeant Tommy Saunders joins courageous survivors, first responders and investigators in a race against the clock to hunt down the bombers before they strike again.
Official Site
Trailer
---
Sing
(PG)
Rated for some rude humor and mild peril

Matthew McConaughey, Reese Witherspoon
- 108 min.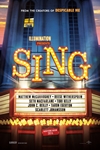 Buster Moon, a dapper Koala who presides over a once-grand theater that has fallen on hard times has one final chance to restore his fading jewel to its former glory by producing the world's greatest singing competition.
Official Site
Trailer
---
Rogue One: A Star Wars Story
(PG-13)
Rated for extended sequences of sci-fi violence and action

Felicity Jones, Diego Luna
- 133 min.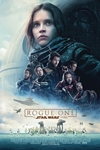 In a time of conflict, a group of unlikely heroes band together on a mission to steal the plans to the Death Star, the Empire's ultimate weapon of destruction.
Official Site
Trailer
---
La La Land
(PG-13)
Rated for some language

Emma Stone, Ryan Gosling
- 128 min.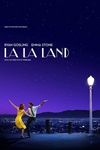 The story of Mia, an aspiring actress, and Sebastian, a dedicated jazz musician, struggling to make ends meet while pursuing their dreams in a city known for destroying hopes and breaking hearts.
Official Site
Trailer
---
Moana
(PG)
Rated for peril, some scary images and brief thematic elements

Auli'i Cravalho, Dwayne Johnson
- 113 min.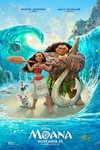 Moana sails out on a daring mission to prove herself a master wayfinder and fulfill her ancestors' unfinished quest. Together with the once-mighty demi-god Maui, she must traverse the open ocean encountering enormous fiery creatures and impossible odds.
Official Site
Trailer
---
Manchester by the Sea
(R)
Rated for language throughout and some sexual content.

Michelle Williams, Kyle Chandler
- 137 min.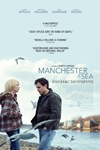 Lee Chandler is a brooding, irritable loner who works as a handyman. As if losing his only sibling and doubts about raising a teenager weren't enough, his return to the past re-opens an unspeakable tragedy.
Official Site
Trailer
---
Moonlight
(R)
Rated for some sexuality, drug use, brief violence, and language throughout

Mahershala Ali, Naomie Harris
- 110 min.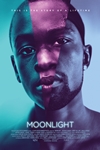 The tender, heartbreaking story of a young man's struggle to find himself, told across three defining chapters in his life as he experiences the ecstasy, pain, and beauty of falling in love, while grappling with his own sexuality.
Official Site
Trailer
---