The Gentlemen
(R)
Rated for violence, language throughout, sexual references and drug content

Matthew McConaughey, Charlie Hunnam
- 113 min.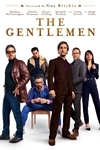 THE GENTLEMEN follows American expat Mickey Pearson who built a highly profitable marijuana empire in London. When word gets out that he's looking to cash out of the business forever it triggers plots, schemes, bribery and blackmail in an attempt to steal his domain out from under him.
Official Site
Trailer
---
The Turning
(PG-13)
Rated for terror, violence, disturbing images, brief strong language and some suggestive content

Mackenzie Davis, Finn Wolfhard
- 94 min.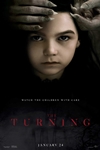 The Turning takes us to a mysterious estate in the Maine countryside, where newly appointed nanny Kate is charged with the care of two disturbed orphans, Flora and Miles.
Official Site
Trailer
---
Bad Boys For Life
(R)
Rated for strong bloody violence, language throughout, sexual references and brief drug use

Will Smith, Martin Lawrence
- 123 min.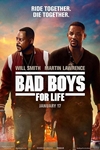 The Bad Boys Mike Lowrey (Will Smith) and Marcus Burnett (Martin Lawrence) are back together for one last ride in the highly anticipated Bad Boys for Life.
Official Site
Trailer
---
Dolittle
(PG)
Rated for some action, rude humor and brief language

Robert Downey Jr., Antonio Banderas
- 101 min.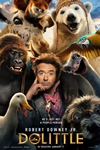 When the young Queen Victoria falls gravely ill, a reluctant Dolittle is forced to set sail on an epic adventure to a mythical island in search of a cure, regaining his wit and courage as he crosses old adversaries and discovers wondrous creatures.
Official Site
Trailer
---
1917
(R)
Rated for violence, some disturbing images, and language

Richard Madden, Benedict Cumberbatch
- 119 min.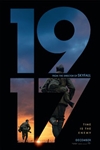 At the height of the First World War, two young British soldiers, are given a seemingly impossible mission. In a race against time, they must cross enemy territory and deliver a message that will stop a deadly attack on hundreds of soldiers - Blake's own brother among them.
Official Site
Trailer
---
Just Mercy
(PG-13)
Rated for thematic content including some racial epithets

Michael B. Jordan, Brie Larson
- 137 min.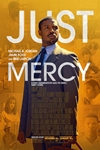 After graduating from Harvard, Bryan might have had his pick of lucrative jobs. Instead, he heads to Alabama to defend those wrongly condemned, with the support of local advocate Eva Ansley (Larson).
Official Site
Trailer
---
Little Women
(PG)
Rated for thematic elements and brief smoking

Saoirse Ronan, Emma Watson
- 135 min.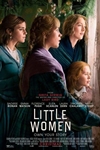 In Gerwig's take, the beloved story of the March sisters - four young women each determined to live life on her own terms -- is both timeless and timely.
Official Site
Trailer
---
Star Wars: The Rise Of Skywalker
(PG-13)
Rated for sci-fi violence and action

Mark Hamill, Andy Serkis
- 142 min.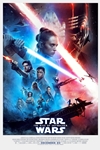 No one's ever really gone... Rey's journey continues and the Skywalker saga concludes in Star Wars.
Official Site
Trailer
---
Jumanji: The Next Level
(PG-13)
Rated for adventure action, suggestive content and some language

Dwayne Johnson, Kevin Hart
- 123 min.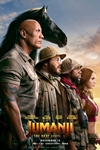 In Jumanji: The Next Level, the gang is back but the game has changed. As they return to Jumanji to rescue one of their own, they discover that nothing is as they expect. The players will have to brave parts unknown and unexplored, from the arid deserts to the snowy mountains, in order to escape the world's most dangerous game.
Official Site
Trailer
---
Knives Out
(PG-13)
Rated for thematic elements including brief violence, some strong language, sexual references, and drug material

Daniel Craig, Chris Evans
- 130 min.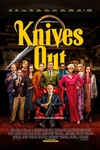 When renowned crime novelist Harlan Thrombey is found dead at his estate just after his 85th birthday, the inquisitive and debonair Detective Benoit Blanc is mysteriously enlisted to investigate.
Official Site
Trailer
---
Frozen II
(PG)
Rated for action/peril and some thematic elements.

Kristen Bell, Idina Menzel
- 104 min.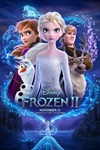 Why was Elsa born with magical powers? The answer is calling her and threatening her kingdom. Together with Anna, Kristoff, Olaf and Sven, she'll set out on a dangerous but remarkable journey. In Frozen, Elsa feared her powers were too much for the world. In Frozen 2, she must hope they are enough.
Official Site
Trailer
---
Ford v Ferrari
(PG-13)
Rated for some language and peril

Matt Damon, Christian Bale
- 152 min.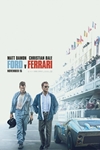 American car designer Carroll Shelby and driver Ken Miles battle corporate interference, the laws of physics and their own personal demons to build a revolutionary race car for Ford and challenge Ferrari at the 24 Hours of Le Mans in 1966.
Official Site
Trailer
---