Fahrenheit 11/9
(R)
Rated for language and some disturbing material/images

Michael Moore,
- 125 min.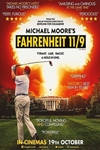 Michael Moore's "Fahrenheit 11/9" is a provocative and comedic look at the times in which we live. It will explore the two most important questions of the Trump Era: How the f**k did we get here, and how the f**k do we get out? It's the film to see before it's too late.
Official Site
Trailer
---
The House With A Clock In Its Walls
(PG)
Rated for thematic elements including sorcery, some action, scary images, rude humor and language

Jack Black, Cate Blanchett
- 100 min.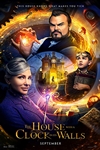 The magical adventure tells the spine-tingling tale of 10-year-old Lewis who goes to live with his uncle in a creaky old house with a mysterious tick-tocking heart. But his new town's sleepy fašade jolts to life with a secret world of warlocks and witches when Lewis accidentally awakens the dead.
Official Site
Trailer
---
Life Itself
(R)
Rated for language including sexual references, some violent images and brief drug use

Oscar Isaac, Olivia Wilde
- 117 min.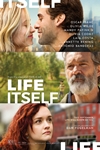 Life Itself centers on a couple that lead a multi generational love story spanning both decades and continents, from the streets of New York to the Spanish countryside, and are all connected by a single event.
Official Site
Trailer
---
The Predator
(R)
Rated for strong bloody violence, language throughout, and crude sexual references

Boyd Holbrook, Trevante Rhodes
- 101 min.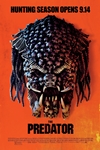 Now, the universe's most lethal hunters are stronger, smarter and deadlier than ever before, having genetically upgraded themselves with DNA from other species. When a young boy accidentally triggers their return to Earth, only a ragtag crew of ex-soldiers and a disgruntled science teacher can prevent the end of the human race.
Official Site
Trailer
---
A Simple Favor
(R)
Rated for sexual content and language throughout, some graphic nude images, drug use and violence

Anna Kendrick, Blake Lively
- 117 min.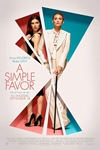 A SIMPLE FAVOR centers around Stephanie, a mommy vlogger who seeks to uncover the truth behind her best friend Emily's sudden disappearance from their small town. Stephanie is joined by Emily's husband Sean in this stylish thriller filled with twists and betrayals, secrets and revelations, love and loyalty, murder and revenge.
Official Site
Trailer
---
White Boy Rick
(R)
Rated for language throughout, drug content, violence, some sexual references, and brief nudity

Matthew McConaughey, Richie Merritt
- 111 min.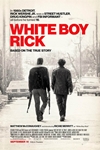 WHITE BOY RICK is based on the moving true story of a blue-collar father and his teenage son.
Official Site
Trailer
---
The Nun
(R)
Rated for terror, violence, and disturbing/bloody images

Taissa Farmiga, Bonnie Aarons
- 99 min.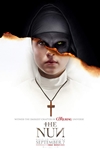 When a young nun at a cloistered abbey in Romania takes her own life, a priest with a haunted past and a novitiate on the threshold of her final vows are sent by the Vatican to investigate. Together they uncover the order's unholy secret.
Official Site
Trailer
---
Peppermint
(R)
Rated for strong violence and language throughout

Jennifer Garner, Richard Cabral
- 95 min.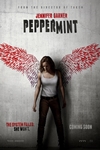 Peppermint is an action thriller which tells the story of young mother Riley North (Garner) who awakens from a coma after her husband and daughter are killed in a brutal attack on the family. When the system frustratingly shields the murderers from justice, Riley sets out to transform herself from citizen to urban guerilla.
Official Site
Trailer
---
The Wife
(R)
Rated for language and some sexual content

Glenn Close, Jonathan Pryce
- 100 min.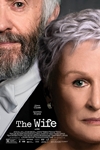 THE WIFE interweaves the story of a couple's youthful passion and ambition with a portrait of a marriage, thirty-plus years later - a lifetime's shared compromises, secrets, betrayals, and mutual love.
Official Site
Trailer
---
Crazy Rich Asians
(PG-13)
Rated for some suggestive content and language

Constance Wu, Michelle Yeoh
- 121 min.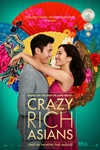 "Crazy Rich Asians" follows native New Yorker Rachel Chu (Wu) as she accompanies her longtime boyfriend, Nick Young (Golding), to his best friend's wedding in Singapore. Excited about visiting Asia for the first time but nervous about meeting Nick's family, Rachel is unprepared to learn that Nick has neglected to mention a few key details about his life. It turns out that he is not only the scion of one of the country's wealthiest families but also one of its most sought-after bachelors. Being on Nick's arm puts a target on Rachel's back, with jealous socialites and, worse, Nick's own disapproving mother (Yeoh) taking aim. And it soon becomes clear that while money can't buy love, it can definitely complicate things.
Official Site
Trailer
---
The Meg
(PG-13)
Rated for action/peril, bloody images and some language

Jason Statham, Li Bingbing
- 113 min.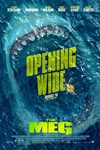 A deep-sea submersible has been attacked by a massive creature and now lies disabled at the bottom of the deepest trench in the Pacific with its crew trapped inside. With time running out, expert deep sea rescue diver Jonas Taylor is recruited by a visionary Chinese oceanographer to save the crew and the ocean itself from this unstoppable threat.
Official Site
Trailer
---