The Godfather: Part II 45th Anniversary (1974) presented by TCM
()
,
- 220 min.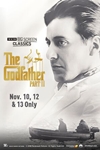 Fathom Events, TCM and Paramount Pictures present The Godfather Part II, returning to cinemas for a special three-day event! Francis Ford Coppola continues his epic Godfather trilogy with this saga of two generations of power within the Corleone family.
Official Site
Trailer
---
Doctor Sleep
(R)
Rated for disturbing and violent content,some bloody images, language, nudity and drug use.

Ewan McGregor, Rebecca Ferguson
- 151 min.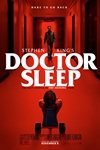 Forming an unlikely alliance, Dan and Abra engage in a brutal life-or-death battle with Rose. Abra's innocence and fearless embrace of her "shine" compel Dan to call upon his own powers, forcing him to face his fears reawakening the ghosts of the past.
Official Site
Trailer
---
Last Christmas
(PG-13)
Rated for language and sexual content

Emilia Clarke, Henry Golding
- 102 min.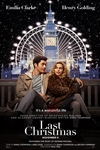 Kate (Clarke) harumphs around London, a bundle of bad decisions accompanied by the jangle of bells on her shoes, another irritating consequence from her job as an elf in a year-round Christmas shop. Tom (Golding) seems too good to be true when he walks into her life and starts to see through so many of Kate's barriers...
Official Site
Trailer
---
Midway
(PG-13)
Rated for sequences of war violence and related images, language and smoking

Woody Harrelson, Patrick Wilson
- 138 min.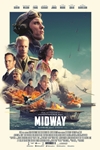 MIDWAY centers on the Battle of Midway, a clash between the American fleet and the Imperial Japanese Navy which marked a pivotal turning point in the Pacific Theater during WWII.
Official Site
Trailer
---
Playing with Fire
(PG)
Rated for rude humor, some suggestive material and mild peril

John Cena, Keegan-Michael Key
- 96 min.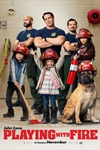 When straight-laced fire superintendent Jake Carson and his elite team of expert firefighters come to the rescue of three siblings in the path of an encroaching wildfire, they quickly realize that no amount of training could prepare them for their most challenging job yet - babysitters.
Official Site
Trailer
---
Arctic Dogs
(PG)
Rated for some mild action and rude humor

James Franco, Jeremy Renner
- 93 min.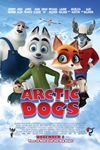 Swifty the Arctic Fox (Jeremy Renner) works in the mailroom of the Arctic Blast Delivery Service but dreams of one day becoming a Top Dog (the Arctic's star husky courier). To prove himself worthy of the Top Dog role, Swifty secretly commandeers one of the sleds and delivers a mysterious package to a secret location.
Official Site
Trailer
---
Harriet
(PG-13)
Rated for thematic content throughout, violent material and language including racial epithets

Cynthia Erivo, Leslie Odom Jr.
- 125 min.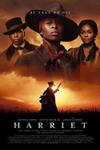 Based on the story of iconic freedom fighter Harriet Tubman, Harriet follows Tubman on her escape from slavery and subsequent missions to free dozens of slaves through the Underground Railroad in the face of growing pre-Civil War adversity.
Official Site
Trailer
---
Motherless Brooklyn
(R)
Rated for language throughout, including some sexual references, brief drug use, and violence.

Edward Norton, Bruce Willis
- 144 min.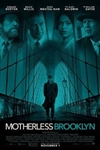 Set against the backdrop of 1950s New York, "Motherless Brooklyn" follows Lionel Essrog (Edward Norton), a lonely private detective living with Tourette Syndrome, as he ventures to solve the murder of his mentor and only friend, Frank Minna (Bruce Willis).
Official Site
Trailer
---
Terminator: Dark Fate
(R)
Rated for violence throughout, language and brief nudity

Linda Hamilton, Arnold Schwarzenegger
- 128 min.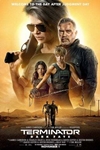 More than two decades have passed since Sarah Connor prevented Judgment Day, changed the future, and re-wrote the fate of the human race. Dani Ramos is living a simple life in Mexico City with her brother and father when a highly advanced and deadly new Terminator -a Rev-9 -travels back through time to hunt and kill her.
Official Site
Trailer
---
Jojo Rabbit
(PG-13)
Rated for mature thematic content, some disturbing images, violence, and language

Roman Griffin Davis, Scarlett Johansson
- 108 min.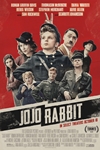 A World War II satire that follows a lonely German boy, whose world view is turned upside down when he discovers his single mother is hiding a young girl in her attic. Aided only by his idiotic imaginary friend, Adolf Hitler, Jojo must confront his naive patriotism.
Official Site
Trailer
---
The Lighthouse
(R)
Rated for sexual content, nudity violence, disturbing images, and some language

Willem Dafoe, Robert Pattinson
- 110 min.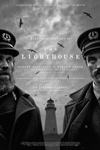 From Robert Eggers, the visionary filmmaker behind modern horror masterpiece The Witch, comes this hypnotic and hallucinatory tale of two lighthouse keepers on a remote and mysterious New England island in the 1890s.
Official Site
Trailer
---
Maleficent: Mistress of Evil
(PG)
Rated for intense sequences of fantasy action/violence and brief scary images

Angelina Jolie, Elle Fanning
- 118 min.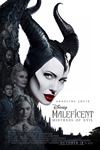 Maleficent: Mistress of Evil is a fantasy adventure that picks up several years after "Maleficent," in which audiences learned of the events that hardened the heart of Disney's most notorious villain and drove her to curse a baby Princess Aurora.
Official Site
Trailer
---
Zombieland: Double Tap
(R)
Rated for bloody violence, language throughout, some drug and sexual content

Emma Stone, Woody Harrelson
- 99 min.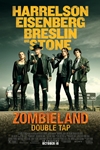 In the sequel, the four slayers must face off against the many new kinds of zombies that have evolved since the first movie, as well as some new human survivors. But most of all, they have to face the growing pains of their own snarky, makeshift family.
Official Site
Trailer
---
The Addams Family
(PG)
Rated for macabre and suggestive humor, and some action

Oscar Isaac, Charlize Theron
- 105 min.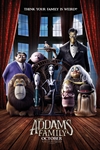 MGM's animated feature film based on the THE ADDAMS FAMILY, the macabre clan made famous by cartoonist Charles Addams.
Official Site
Trailer
---
Joker
(R)
Rated for strong bloody violence, disturbing behavior, language and brief sexual images

Joaquin Phoenix, Robert De Niro
- 122 min.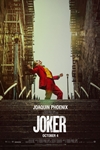 "Joker" centers around the iconic arch-nemesis and is an original, standalone story not seen before on the big screen. The exploration of Arthur Fleck (Joaquin Phoenix), a man disregarded by society, is not only a gritty character study, but also a broader cautionary tale.
Official Site
Trailer
---