Captive State
(PG-13)
Rated for sci-fi violence and action, some sexual content, brief language and drug material

John Goodman, Ashton Sanders
- 109 min.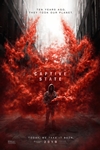 Set in a Chicago neighborhood nearly a decade after an occupation by an extra-terrestrial force, CAPTIVE STATE explores the lives on both sides of the conflict - the collaborators and dissidents.
Official Site
Trailer
---
Five Feet Apart
(PG-13)
Rated for thematic elements, language and suggestive material

Haley Lu Richardson, Cole Sprouse
- 116 min.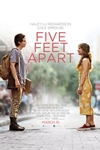 Stella is every bit a seventeen-year-old. But unlike most teenagers, she spends much of her time living in a hospital as a cystic fibrosis patient. Her life is full of routines, boundaries and self-control - all of which is put to the test when she meets a charming fellow CF patient named Will.
Official Site
Trailer
---
Wonder Park
(PG)
Rated for some mild thematic elements and action

Jennifer Garner, Matthew Broderick
- 85 min.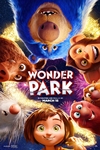 WONDER PARK tells the story of a magnificent amusement park where the imagination of a wildly creative girl named June comes alive.
Official Site
Trailer
---
Captain Marvel
(PG-13)
Rated for sequences of sci-fi violence and action, and brief suggestive language

Brie Larson, Samuel L. Jackson
- 124 min.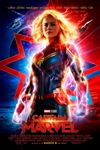 The story follows Carol Danvers as she becomes one of the universe's most powerful heroes when Earth is caught in the middle of a galactic war between two alien races.
Official Site
Trailer
---
Greta
(R)
Rated for some violence and disturbing images

Chloë Grace Moretz, Maika Monroe
- 98 min.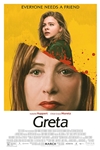 Frances doesn't think twice about returning the handbag she finds to its rightful owner. That owner is Greta, an eccentric French piano teacher. The two become friends - but Greta's charms begin to dissolve and grow increasingly disturbing as Frances discovers that nothing in Greta's life is what it seems.
Official Site
Trailer
---
Tyler Perry's A Madea Family Funeral
(PG-13)
Rated for crude sexual content, language, and drug references throughout

Tyler Perry, Cassi Davis
- 109 min.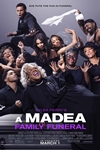 A joyous family reunion becomes a hilarious nightmare as Madea and the crew travel to backwoods Georgia, where they find themselves unexpectedly planning a funeral that might unveil unsavory family secrets.
Official Site
Trailer
---
Gone with the Wind 80th Anniversary
()
Thomas Mitchell, Barbara O'Neil
- 240 min.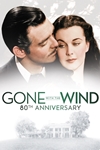 Clark Gable, Vivien Leigh, Olivia de Havilland and Hattie McDaniel star in this classic epic of the American South during the Civil War. Winner of eight Academy Awards® Celebrate the 80th Anniversary of Gone With the Wind!
Official Site
Trailer
---
How to Train Your Dragon: The Hidden World
(PG)
Rated for adventure action and some mild rude humor

Jay Baruchel, America Ferrera
- 104 min.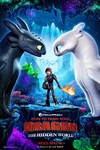 As Hiccup fulfills his dream of creating a peaceful dragon utopia, Toothless' discovery of an untamed, elusive mate draws the Night Fury away. When danger mounts at home and Hiccup's reign as village chief is tested, both dragon and rider must make decisions to save their kind.
Official Site
Trailer
---
Fighting with My Family
(PG-13)
Rated for crude and sexual material, language throughout, some violence and drug content

Florence Pugh, Lena Headey
- 108 min.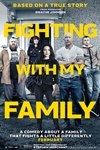 Based on a true story, FIGHTING WITH MY FAMILY follows reformed gangster Ricky, wife Julia, daughter Paige and son Zak as they make a living wrestling together in tiny venues.
Official Site
Trailer
---
Isn't It Romantic
(PG-13)
Rated for language, some sexual material, and a brief drug reference

Rebel Wilson, Liam Hemsworth
- 88 min.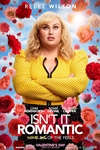 New York City architect Natalie works hard to get noticed at her job but is more likely to be asked to deliver coffee and bagels than to design the city's next skyscraper. But things change when she has an encounter with a mugger that renders her unconscious.
Official Site
Trailer
---
The LEGO Movie 2: The Second Part
(PG)
Rated for mild action and rude humor

Chris Pratt, Elizabeth Banks
- 106 min.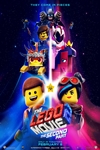 It's been five years since everything was awesome and the citizens are facing a huge new threat: LEGO DUPLO® invaders from outer space, wrecking everything faster than they can rebuild.
Official Site
Trailer
---
Green Book
(PG-13)
Rated for thematic content, language including racial epithets, smoking, some violence and suggestive material

Viggo Mortensen, Mahershala Ali
- 130 min.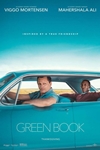 When Tony Lip, a bouncer from an Italian-American neighborhood in the Bronx, is hired to drive Dr. Don Shirley, a world-class Black pianist, on a concert tour from Manhattan to the Deep South, they must rely on "The Green Book" to guide them to the few establishments that were then safe for African-Americans.
Official Site
Trailer
---
Willy Wonka & the Chocolate Factory
(G)
Gene Wilder, Jack Albertson
- 98 min.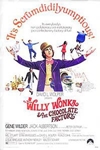 A poor boy wins the oppurtunity to tour the most eccentric and wonderful candy factory of all.
Official Site
Trailer
---