Rob Zombie's 3 From Hell - Night Three
()
Sheri Moon Zombie, Sid Haig
- 305 min.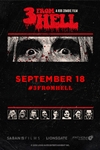 Fathom Events and Saban Films bring 3 From Hell - the next chapter in Rob Zombie's blood-soaked saga to theatres. This final event night will include the ultimate double feature with The Devil's Rejects screening before 3 From Hell.
Official Site
Trailer
---
Star Trek: The Motion Picture (1979) 40th Anniversary
()
William Shatner, Leonard Nimoy
- 145 min.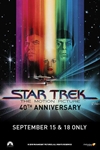 Celebrate the 40th anniversary of Star Trek: The Motion Picture on the big screen with the original 1979 theatrical cut and the legendary cast of the original Star Trek television series as they speed to stop an alien intruder.
Official Site
Trailer
---
The Goldfinch
(R)
Rated for drug use and language

Sarah Paulson, Ansel Elgort
- 149 min.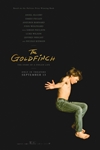 When Theodore loses his mom in a bombing at the Metropolitan Museum of Art. The tragedy changes the course of his life.Through it all, he holds on to one tangible piece of hope from that terrible day...a painting of a tiny bird chained to its perch.
Official Site
Trailer
---
Hustlers
(R)
Rated for pervasive sexual material, drug content, language and nudity

Constance Wu, Jennifer Lopez
- 109 min.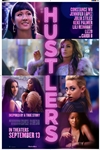 Hustlers follows a crew of savvy former strip club employees who band together to turn the tables on their Wall Street clients. The film is inspired by the article published by New York Magazine entitled "The Hustlers at Scores" written by Jessica Pressler.
Official Site
Trailer
---
It Chapter Two
(R)
Rated for disturbing violent content and bloody images throughout, pervasive language, and some crude sexual material

Jessica Chastain, Bill Skarsgård
- 169 min.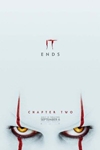 Evil resurfaces in Derry when the Losers Club reunite, and they return to where it all began in IT CHAPTER TWO.
Official Site
Trailer
---
Angel Has Fallen
(R)
Rated for violence and language throughout

Gerard Butler, Morgan Freeman
- 121 min.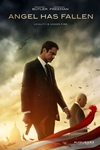 Secret Service Agent Mike Banning is framed for the attempted assassination of the President and must evade his own agency and the FBI as he tries to uncover the real threat.
Official Site
Trailer
---
Brittany Runs A Marathon
(R)
Rated for language throughout, sexuality and some drug material

Jillian Bell, Lil Rel Howery
- 103 min.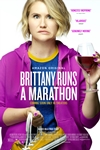 New Yorker Brittany Forgler is everybody's best friend - except maybe her own. At 27, her hard-partying ways, chronic underemployment and toxic relationships are catching up with her. He rnew doctor recommends that she get healthy. She sets an almost unthinkable goal: running in the New York City Marathon.
Official Site
Trailer
---
Overcomer
(PG)
Rated for some thematic elements

Alex Kendrick, Shari Rigby
- 119 min.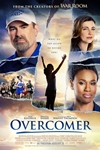 Life changes overnight for coach John Harrison when his high school basketball team and state championship dreams are crushed under the weight of unexpected news.
Official Site
Trailer
---
Good Boys
(R)
Rated for strong crude sexual content, drug and alcohol material, and language throughout - all involving tweens

Jacob Tremblay, Keith L. Williams
- 89 min.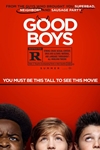 After being invited to his first kissing party, 12-year-old Max is panicking because he doesn't know how to kiss. Eager for some pointers, Max and his best friends decide to use Max's dad's drone to spy (they think) on a teenage couple making out next door.
Official Site
Trailer
---
The Peanut Butter Falcon
(PG-13)
Rated for thematic content, language throughout, some violence and smoking

Jon Bernthal, Dakota Johnson
- 93 min.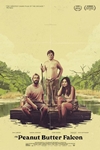 THE PEANUT BUTTER FALCON tells the story of Zak (Gottsagen), a young man with Down syndrome, who runs away from a residential nursing home to follow his dream of attending the professional wrestling school of his idol, The Salt Water Redneck.
Official Site
Trailer
---
Once Upon a Time...in Hollywood
(R)
Rated for language throughout, some strong graphic violence, drug use, and sexual references

Leonardo DiCaprio, Brad Pitt
- 161 min.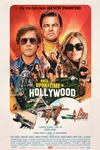 Quentin Tarantino's Once Upon a Time... in Hollywood visits 1969 Los Angeles, where everything is changing, as TV star Rick Dalton and his longtime stunt double Cliff Booth make their way around an industry they hardly recognize anymore.
Official Site
Trailer
---
The Lion King
(PG)
Rated for sequences of violence and peril, and some thematic elements

Donald Glover, Beyoncé Knowles-Carter
- 118 min.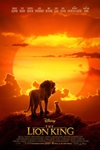 From Disney Live Action, director Jon Favreau's all-new -The Lion King- journeys to the African savanna where a future king is born. Simba idolizes his father, King Mufasa, and takes to heart his own royal destiny. But not everyone in the kingdom celebrates the new cub's arrival...
Official Site
Trailer
---