Halloween (2018)
(R)
Rated for horror violence and bloody images, language, brief drug use and nudity

Jamie Lee Curtis, Judy Greer
- 106 min.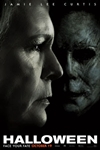 Jamie Lee Curtis returns to her iconic role as Laurie Strode, who comes to her final confrontation with Michael Myers, the masked figure who has haunted her since she narrowly escaped his killing spree on Halloween night four decades ago.
Official Site
Trailer
---
Bad Times at the El Royale
(R)
Rated for strong violence, language, some drug content and brief nudity

Jeff Bridges, Cynthia Erivo
- 140 min.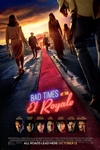 Seven strangers, each with a secret to bury, meet at Lake Tahoe's El Royale, a rundown hotel with a dark past. Over the course of one fateful night, everyone will have a last shot at redemption... before everything goes to hell.
Official Site
Trailer
---
First Man
(PG-13)
Rated for some thematic content involving peril, and brief strong language

Ryan Gosling, Claire Foy
- 138 min.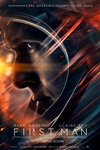 The riveting story of NASA's mission to land a man on the moon, focusing on Neil Armstrong and the years 1961-1969. A visceral, first-person account, based on the book by James R. Hansen, the movie will explore the sacrifices and the cost on Armstrong and on the nation of one of the most dangerous missions in history.
Official Site
Trailer
---
Goosebumps 2: Haunted Halloween
(PG)
Rated for scary creature action and images, some thematic elements, rude humor and language

Madison Iseman, Ben O'Brien
- 90 min.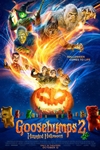 Slappy is back to wreak more havoc this Halloween in a brand-new comedy adventure based on R.L. Stine's 400-million-selling series of books.
Official Site
Trailer
---
A Star is Born
(R)
Rated for language throughout, some sexuality/nudity and substance abuse

Lady Gaga, Bradley Cooper
- 135 min.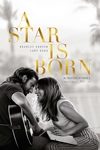 Ally has just about given up on her dream to make it big as a singer, until Jack coaxes her into the spotlight.
Official Site
Trailer
---
Venom
(PG-13)
Rated for intense sequences of sci-fi violence and action, and for language

Tom Hardy, Michelle Williams
- 112 min.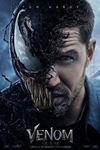 One of Marvel's most enigmatic, complex and badass characters comes to the big screen, starring Academy Award® nominated actor Tom Hardy as the lethal protector Venom.
Official Site
Trailer
---
Night School
(PG-13)
Rated for crude and sexual content throughout, language, some drug references and violence

Kevin Hart, Tiffany Haddish
- 111 min.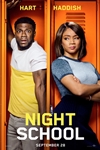 A group of misfits is forced to attend adult classes in the longshot chance they'll pass the GED exam.
Official Site
Trailer
---
The Old Man & The Gun
(PG-13)
Rated for brief strong language

Robert Redford, Casey Affleck
- 93 min.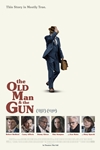 THE OLD MAN AND THE GUN is based on the true story of Forrest Tucker (Robert Redford), from his audacious escape from San Quentin at the age of 70 to an unprecedented string of heists that confounded authorities and enchanted the public.
Official Site
Trailer
---
Smallfoot
(PG)
Rated for some action, rude humor, and thematic elements

Channing Tatum, James Corden
- 98 min.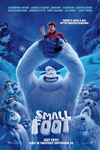 An animated adventure for all ages, with original music and an all-star cast, Smallfoot turns the Bigfoot legend upside down when a bright young Yeti finds something he thought didn't exist - a human.
Official Site
Trailer
---
Colette
(R)
Rated for some sexuality/nudity

Keira Knightley, Dominic West
- 108 min.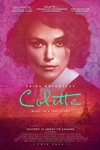 After marrying a successful Parisian writer known commonly as "Willy" (Dominic West), Sidonie-Gabrielle Colette (Keira Knightley) is transplanted from her childhood home in rural France to the intellectual and artistic splendor of Paris. Soon after, Willy convinces Colette to ghostwrite for him.
Official Site
Trailer
---
The House With A Clock In Its Walls
(PG)
Rated for thematic elements including sorcery, some action, scary images, rude humor and language

Jack Black, Cate Blanchett
- 100 min.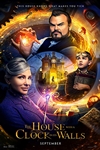 The magical adventure tells the spine-tingling tale of 10-year-old Lewis who goes to live with his uncle in a creaky old house with a mysterious tick-tocking heart. But his new town's sleepy façade jolts to life with a secret world of warlocks and witches when Lewis accidentally awakens the dead.
Official Site
Trailer
---