Nausicaä of the Valley of the Wind - Studio Ghibli Fest 2019
()
,
- 135 min.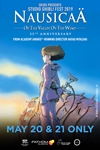 Join Fathom Events and GKIDS to celebrate the 35th anniversary of Nausicaä of the Valley of the Wind when it returns to theaters as part of Studio Ghibli Fest 2019.
Official Site
Trailer
---
Steel Magnolias 30th Anniversary (1989) presented by TCM
()
Sally Field, Dolly Parton
- 125 min.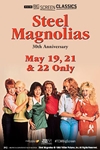 Fathom Events, TCM and Tristar pictures presents Steel Magnolias returning to select cinemas for a 30th anniversary event. Six women come together in life and loss in a small parish, this event includes exclusive insight from Turner Classic Movies.
Official Site
Trailer
---
A Dog's Journey
(PG)
Rated for thematic content, some peril and rude humor

Josh Gad, Dennis Quaid
- 108 min.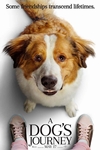 The family film told from the dog's perspective is about a dog who finds the meaning of his own existence through the lives of the humans he teaches to laugh and love.
Official Site
Trailer
---
John Wick: Chapter 3 - Parabellum
(R)
Rated for pervasive strong violence, and some language

Keanu Reeves, Halle Berry
- 130 min.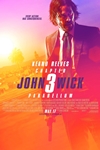 After killing a member of the shadowy international assassin's guild, the High Table, super-assassin John Wick is excommunicado, but the world's most ruthless hit men and women await his every turn.
Official Site
Trailer
---
The Sun Is Also A Star
(PG-13)
Rated for some suggestive content and language

Yara Shahidi,
- 94 min.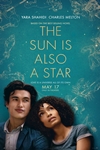 College-bound romantic Daniel Bae and Jamaica-born pragmatist Natasha Kingsley meet and fall for each other over one magical day amidst the fervor and flurry of New York City.
Official Site
Trailer
---
The Hustle
(PG-13)
Anne Hathaway, Rebel Wilson
- 94 min.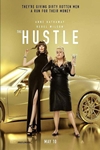 In the hilarious new comedy THE HUSTLE, Anne Hathaway and Rebel Wilson star as female scam artists, one low rent and the other high class, who team up to take down the dirty rotten men who have wronged them.
Official Site
Trailer
---
Pokémon Detective Pikachu
(PG)
Rated for action/peril, some rude and suggestive humor, and thematic elements

Ryan Reynolds, Justice Smith
- 104 min.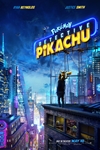 The story begins when ace detective Harry Goodman goes mysteriously missing, prompting his 21-year-old son Tim to find out what happened. Aiding in the investigation is Harry's former Pokémon partner, Detective Pikachu: a hilariously wise-cracking, adorable super-sleuth who is a puzzlement even to himself.
Official Site
Trailer
---
Poms
(PG-13)
Rated for some language/sexual references

Diane Keaton, Jacki Weaver
- 91 min.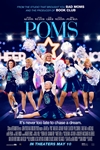 POMS is a comedy about a group of women who form a cheerleading squad at their retirement community, proving that you're never too old to 'bring it!'
Official Site
Trailer
---
Tolkien
(PG-13)
Rated for some sequences of war violence

Nicholas Hoult, Lily Collins
- 112 min.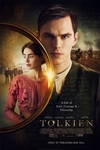 TOLKIEN explores the formative years of the orphaned author as he finds friendship, love and artistic inspiration among a group of fellow outcasts at school.
Official Site
Trailer
---
The Intruder
(PG-13)
Rated for violence, terror, some sexuality, language and thematic elements.

Michael Ealy, Meaghan Good
- 102 min.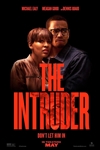 When a young married couple buys their dream house in the Napa Valley, they think they have found the perfect home to take their next steps as a family. But when the strangely attached seller continues to infiltrate their lives, they begin to suspect that he has hidden motivations beyond a quick sale.
Official Site
Trailer
---
UglyDolls
(PG)
Rated for thematic elements and brief action

Kelly Clarkson, Nick Jonas
- 87 min.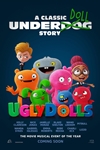 Moxy (Kelly Clarkson) loves her square-peg life in this round-hole town, but her curiosity about all things leads her to wonder if there's something anything on the other side of the mountain which nestles Uglyville.
Official Site
Trailer
---
Avengers: Endgame
(PG-13)
Rated for sequences of sci-fi violence and action, and some language

Robert Downey Jr., Chris Evans
- 182 min.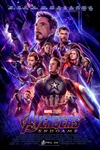 After events of Avengers: Infinity War, the universe is in ruins. With the help of the allies, the Avengers assemble once more in order to undo Thanos' actions and restore order to the universe.
Official Site
Trailer
---