Downhill
(R)
Rated for language and some sexual material

Julia Louis-Dreyfus, Will Ferrell
- 85 min.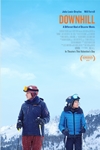 In DOWNHILL, barely escaping an avalanche during a ski vacation in the Alps throws a seemingly picture-perfect family into disarray as they are forced to reevaluate life, and how they truly feel about each other.
Official Site
Trailer
---
Fantasy Island
(PG-13)
Rated for violence, terror, drug content, suggestive material and brief strong language

Michael Peņa, Lucy Hale
- 109 min.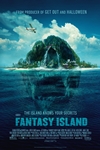 The enigmatic Mr. Roarke makes the secret dreams of his lucky guests come true at a luxurious but remote tropical resort. But when the fantasies turn into nightmares, the guests have to solve the island's mystery in order to escape with their lives.
Official Site
Trailer
---
The Photograph
(PG-13)
Rated for sexuality and brief strong language

Issa Rae, Lakeith Stanfield
- 106 min.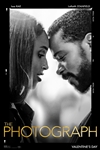 A sweeping love story about forgiveness, and about finding the courage to seek the truth, no matter where it may lead you.
Official Site
Trailer
---
Sonic The Hedgehog
(PG)
Rated for action, some violence, rude humor and brief mild language

James Marsden, Ben Schwartz
- 98 min.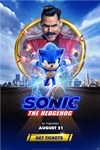 The film follows the (mis)adventures of Sonic as he navigates the complexities of life on Earth with his newfound - human - best friend Tom Wachowski. Sonic and Tom join forces to try and stop the villainous Dr. Robotnik from capturing Sonic and using his immense powers for world domination.
Official Site
Trailer
---
Harley Quinn: Birds of Prey
(R)
Rated for strong violence and language throughout, and some sexual and drug material

Margot Robbie, Mary Elizabeth Winstead
- 109 min.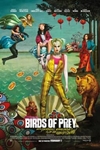 When Harley, Huntress, Black Canary and Renee Montoya's paths collide, the unlikely foursome has no choice but to team up to take Gotham's most nefariously narcissistic villain, Roman Sionis, and right-hand, Zsasz.
Official Site
Trailer
---
The Gentlemen
(R)
Rated for violence, language throughout, sexual references and drug content

Matthew McConaughey, Charlie Hunnam
- 113 min.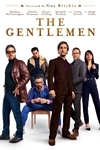 THE GENTLEMEN follows American expat Mickey Pearson who built a highly profitable marijuana empire in London. When word gets out that he's looking to cash out of the business forever it triggers plots, schemes, bribery and blackmail in an attempt to steal his domain out from under him.
Official Site
Trailer
---
Bad Boys For Life
(R)
Rated for strong bloody violence, language throughout, sexual references and brief drug use

Will Smith, Martin Lawrence
- 123 min.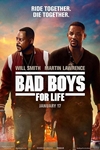 The Bad Boys Mike Lowrey (Will Smith) and Marcus Burnett (Martin Lawrence) are back together for one last ride in the highly anticipated Bad Boys for Life.
Official Site
Trailer
---
Dolittle
(PG)
Rated for some action, rude humor and brief language

Robert Downey Jr., Antonio Banderas
- 101 min.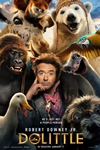 When the young Queen Victoria falls gravely ill, a reluctant Dolittle is forced to set sail on an epic adventure to a mythical island in search of a cure, regaining his wit and courage as he crosses old adversaries and discovers wondrous creatures.
Official Site
Trailer
---
1917
(R)
Rated for violence, some disturbing images, and language

Richard Madden, Benedict Cumberbatch
- 119 min.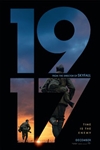 At the height of the First World War, two young British soldiers, are given a seemingly impossible mission. In a race against time, they must cross enemy territory and deliver a message that will stop a deadly attack on hundreds of soldiers - Blake's own brother among them.
Official Site
Trailer
---
Jumanji: The Next Level
(PG-13)
Rated for adventure action, suggestive content and some language

Dwayne Johnson, Kevin Hart
- 123 min.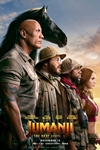 In Jumanji: The Next Level, the gang is back but the game has changed. As they return to Jumanji to rescue one of their own, they discover that nothing is as they expect. The players will have to brave parts unknown and unexplored, from the arid deserts to the snowy mountains, in order to escape the world's most dangerous game.
Official Site
Trailer
---
Knives Out
(PG-13)
Rated for thematic elements including brief violence, some strong language, sexual references, and drug material

Daniel Craig, Chris Evans
- 130 min.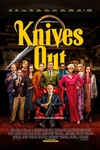 When renowned crime novelist Harlan Thrombey is found dead at his estate just after his 85th birthday, the inquisitive and debonair Detective Benoit Blanc is mysteriously enlisted to investigate.
Official Site
Trailer
---
Parasite
(R)
Rated for language, some violence and sexual content

Song Kang Ho, Chang Hyae Jin
- 133 min.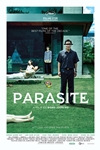 Ki-taek's family of four is close, but fully unemployed, with a bleak future ahead of them. The son Ki-woo is recommended by his friend, a student at a prestigious university, for a well-paid tutoring job, spawning hopes of a regular income. Carrying the expectations of all his family, Ki-woo heads to the Park family home for an interview. Arriving at the house of Mr. Park, the owner of a global IT firm, Ki-woo meets Yeon-kyo, the beautiful young lady of the house. But following this first meeting between the two families, an unstoppable string of mishaps lies in wait.
Official Site
Trailer
---