Spider-Man: Into the Spider-Verse
(PG)
Rated for frenetic sequences of animated action violence, thematic elements, and mild language

Shameik Moore, Jake Johnson
- 100 min.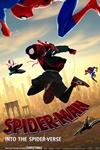 Spider-Man: Into the Spider-Verse introduces Brooklyn teen Miles Morales, and the limitless possibilities of the Spider-Verse, where more than one can wear the mask.
Official Site
Trailer
---
Creed II
(PG-13)
Rated for sports action violence, language, and a scene of sensuality

Sylvester Stallone, Michael B. Jordan
- 128 min.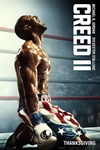 Life has become a balancing act for Adonis Creed. Between personal obligations and training for his next big fight, he is up against the challenge of his life. Facing an opponent with ties to his family's past only intensifies his impending battle in the ring.
Official Site
Trailer
---
Ralph Breaks the Internet
(PG)
Rated for some action and rude humor

John C. Reilly, Sarah Silverman
- 114 min.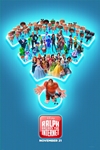 Ralph Breaks the Internet: Wreck-It Ralph 2 leaves Litwak's video arcade behind, venturing into the uncharted, expansive and thrilling world of the internet - which may or may not survive Ralph's wrecking.
Official Site
Trailer
---
Fantastic Beasts: The Crimes of Grindelwald
(PG-13)
Rated for some sequences of fantasy action

Eddie Redmayne, Katherine Waterston
- 134 min.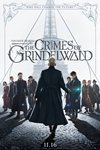 At the end of the first film, Dark wizard Gellert Grindelwald was captured by MACUSA, with the help of Newt Scamander. But, making good on his threat, Grindelwald escaped custody and has set about gathering followers, most unsuspecting of his true agenda: to raise pure-blood wizards up to rule over all non-magical beings.
Official Site
Trailer
---
Instant Family
(PG-13)
Rated for thematic elements, sexual material, language and some drug referencees

Mark Wahlberg, Rose Byrne
- 118 min.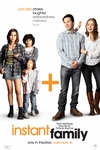 When Pete and Ellie decide to start a family, they stumble into the world of foster care adoption. They hope to take in one small child but when they meet three siblings, they find themselves speeding from zero to three kids overnight.
Official Site
Trailer
---
Widows
(R)
Rated for violence, language throughout, and some sexual content/nudity

Viola Davis, Michelle Rodriguez
- 128 min.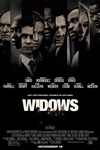 The story of four women with nothing in common except a debt left behind by their dead husbands' criminal activities. Set in contemporary Chicago, amid a time of turmoil, tensions build when Veronica, Alice, Linda and Belle take their fate into their own hands and conspire to forge a future on their own terms.
Official Site
Trailer
---
Dr. Seuss' The Grinch
(PG)
Rated for brief rude humor

Benedict Cumberbatch, Rashida Jones
- 90 min.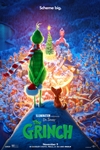 The Grinch tells the story of a cynical grump who goes on a mission to steal Christmas, only to have his heart changed by a young girl's generous holiday spirit. Funny, heartwarming and visually stunning, it's a universal story about the spirit of Christmas and the indomitable power of optimism.
Official Site
Trailer
---
Bohemian Rhapsody
(PG-13)
Rated for thematic elements,suggestive material, drug content and language

Rami Malek, Allen Leech
- 135 min.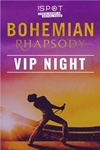 Bohemian Rhapsody is a foot-stomping celebration of Queen, their music and their extraordinary lead singer Freddie Mercury, who defied stereotypes and shattered convention to become one of the most beloved entertainers on the planet.
Official Site
Trailer
---
The Wife
(R)
Rated for language and some sexual content

Glenn Close, Jonathan Pryce
- 100 min.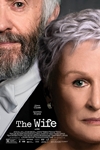 THE WIFE interweaves the story of a couple's youthful passion and ambition with a portrait of a marriage, thirty-plus years later - a lifetime's shared compromises, secrets, betrayals, and mutual love.
Official Site
Trailer
---
The Polar Express
(G)
Tom Hanks, Michael Jeter
- 100 min.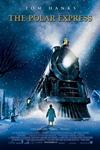 Based on the children's book by Chris Van Allsburg, this inspiring adventure tells the story of a young boy who doubts the existence of Santa Claus. Late one Christmas Eve night, he lies awake listening to hear the sounds of Santa's sleigh and reindeer. Instead, he hears the chugging of a steam locomotive and whistle, just outside his bedroom window. The train's conductor invites the boy on board for an extraordinary ride to the North Pole. It is a journey of self-discovery for the boy, showing him that the wonder of life never fades for those who choose to believe.
Official Site
Trailer
---