The Lion King
(PG)
Rated for sequences of violence and peril, and some thematic elements

Donald Glover, Beyoncé Knowles-Carter
- 118 min.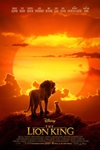 From Disney Live Action, director Jon Favreau's all-new -The Lion King- journeys to the African savanna where a future king is born. Simba idolizes his father, King Mufasa, and takes to heart his own royal destiny. But not everyone in the kingdom celebrates the new cub's arrival...
Official Site
Trailer
---
Crawl
(R)
Rated for bloody creature violence, and brief language

Kaya Scodelario, Barry Pepper
- 87 min.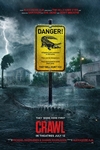 When a massive hurricane hits her Florida hometown, Haley and her father become trapped by floodwaters. As time runs out to escape the strengthening storm, they discover that the rising water level is the least of their fears.
Official Site
Trailer
---
Stuber
(R)
Rated for violence and language throughout, some sexual references and brief graphic nudity

Kumail Nanjiani, Dave Bautista
- 93 min.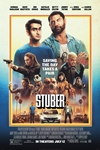 When a mild-mannered Uber driver named Stu picks up a passenger who turns out to be a cop hot on the trail of a brutal killer, he's thrust into a harrowing ordeal where he desperately tries to hold onto his wits, his life and his five-star rating.
Official Site
Trailer
---
Spider-Man: Far from Home
(PG-13)
Rated for sci-fi action violence, some language and brief suggestive comments

Tom Holland, Samuel L. Jackson
- 135 min.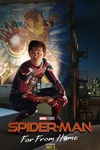 Following the events of Avengers: Endgame, Spider-Man must step up to take on new threats in a world that has changed forever.
Official Site
Trailer
---
Yesterday
(PG-13)
Rated for suggestive content and language

Lily James, Himesh Patel
- 112 min.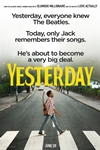 Jack Malik is a struggling singer-songwriter whose dreams of fame are rapidly fading, despite the support and devotion of his childhood best friend, Ellie. Jack wakes up after a freak accident to discover that The Beatles have never existed... and he finds himself with a very complicated problem.
Official Site
Trailer
---
Annabelle Comes Home
(R)
Rated for horror violence and terror

Mckenna Grace, Patrick Wilson
- 106 min.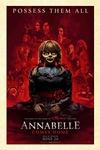 Determined to keep Annabelle from wreaking more havoc, demonologists Ed and Lorraine Warren bring the possessed doll to the locked artifacts room in their home, placing her "safely" behind sacred glass and enlisting a priest's holy blessing. But an unholy night of horror awaits as Annabelle awakens the evil spirits in the room.
Official Site
Trailer
---
Toy Story 4
(G)
Tom Hanks, Tim Allen
- 100 min.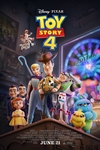 Woody has always been confident about his place in the world, but when Bonnie adds a reluctant new toy called "Forky" to her room, a road trip adventure alongside old and new friends will show Woody how big the world can be for a toy.
Official Site
Trailer
---
Rocketman
(R)
Rated for language throughout, some drug use and sexual content

Taron Egerton, Jamie Bell
- 121 min.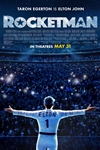 ROCKETMAN is an epic musical fantasy about the uncensored human story of Sir Elton John's breakthrough years, starring Taron Egerton, Jamie Bell, Richard Madden and Bryce Dallas Howard.
Official Site
Trailer
---
Aladdin
(PG)
Rated for some action/peril

Will Smith, Mena Massoud
- 128 min.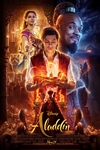 "Aladdin" is the exciting tale of the charming street rat Aladdin, the courageous and self-determined Princess Jasmine and the Genie who may be the key to their future.
Official Site
Trailer
---