Knives Out
(PG-13)
Rated for thematic elements including brief violence, some strong language, sexual references, and drug material

Daniel Craig, Chris Evans
- 130 min.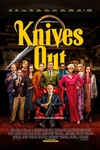 When renowned crime novelist Harlan Thrombey is found dead at his estate just after his 85th birthday, the inquisitive and debonair Detective Benoit Blanc is mysteriously enlisted to investigate.
Official Site
Trailer
---
A Beautiful Day In The Neighborhood
(PG)
Rated for some strong thematic material, a brief fight, and some mild language

Tom Hanks, Matthew Rhys
- 109 min.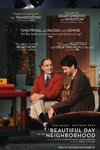 Tom Hanks portrays Mister Rogers in A Beautiful Day in the Neighborhood, a timely story of kindness triumphing over cynicism, based on the true story of a real-life friendship between Fred Rogers and journalist Tom Junod.
Official Site
Trailer
---
Dark Waters
(PG-13)
Rated for thematic content, some disturbing images and strong language

Mark Ruffalo, Anne Hathaway
- 126 min.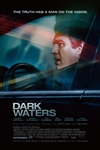 Inspired by a shocking true story, a tenacious attorney uncovers a dark secret that connects a growing number of unexplained deaths due to one of the world's largest corporations. In the process, he risks everything to expose the truth.
Official Site
Trailer
---
Frozen II
(PG)
Rated for action/peril and some thematic elements.

Kristen Bell, Idina Menzel
- 104 min.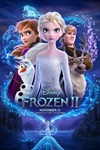 Why was Elsa born with magical powers? The answer is calling her and threatening her kingdom. Together with Anna, Kristoff, Olaf and Sven, she'll set out on a dangerous but remarkable journey. In Frozen, Elsa feared her powers were too much for the world. In Frozen 2, she must hope they are enough.
Official Site
Trailer
---
Ford v Ferrari
(PG-13)
Rated for some language and peril

Matt Damon, Christian Bale
- 152 min.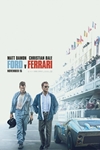 American car designer Carroll Shelby and driver Ken Miles battle corporate interference, the laws of physics and their own personal demons to build a revolutionary race car for Ford and challenge Ferrari at the 24 Hours of Le Mans in 1966.
Official Site
Trailer
---
The Good Liar
(R)
Rated for some strong violence, and for language and brief nudity

Helen Mirren, Ian McKellen
- 109 min.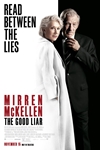 Career con artist Roy Courtnay can hardly believe his luck when he meets well-to-do widow Betty McLeish online. As Betty opens her home and life to him, Roy is surprised to find himself caring about her.
Official Site
Trailer
---
Midway
(PG-13)
Rated for sequences of war violence and related images, language and smoking

Woody Harrelson, Patrick Wilson
- 138 min.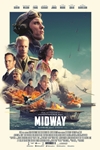 MIDWAY centers on the Battle of Midway, a clash between the American fleet and the Imperial Japanese Navy which marked a pivotal turning point in the Pacific Theater during WWII.
Official Site
Trailer
---
Playing with Fire
(PG)
Rated for rude humor, some suggestive material and mild peril

John Cena, Keegan-Michael Key
- 96 min.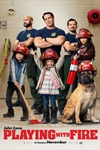 When straight-laced fire superintendent Jake Carson and his elite team of expert firefighters come to the rescue of three siblings in the path of an encroaching wildfire, they quickly realize that no amount of training could prepare them for their most challenging job yet - babysitters.
Official Site
Trailer
---