Avengers: Endgame
(PG-13)
Rated for sequences of sci-fi violence and action, and some language

Robert Downey Jr., Chris Evans
- 182 min.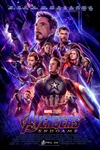 After events of Avengers: Infinity War, the universe is in ruins. With the help of the allies, the Avengers assemble once more in order to undo Thanos' actions and restore order to the universe.
Official Site
Trailer
---
The Curse of La Llorona
(R)
Rated for violence and terror

Linda Cardellini, Patricia Velasquez
- 93 min.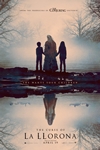 La Llorona is stalking the night and the children. Ignoring the eerie warning of a troubled mother suspected of child endangerment, a social worker and her own small kids are soon drawn into a frightening supernatural realm.
Official Site
Trailer
---
Breakthrough
(PG)
Rated for thematic content including peril

Chrissy Metz, Josh Lucas
- 116 min.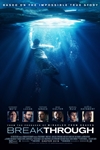 When Joyce Smith's adopted son John falls through an icy Missouri lake, all hope seems lost. But as John lies lifeless, Joyce refuses to give up. Her steadfast belief inspires those around her to continue to pray for John's recovery, even in the face of every case history and scientific prediction.
Official Site
Trailer
---
Penguins
(G)
Ed Helms,
- 76 min.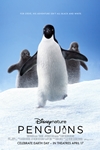 Disneynature's all-new feature film Penguins is a coming-of-age story about an Adélie penguin named Steve who joins millions of fellow males in the icy Antarctic spring on a quest to build a suitable nest, find a life partner and start a family.
Official Site
Trailer
---
Hellboy
(R)
Rated for strong bloody violence and gore throughout, and language.

David Harbour, Milla Jovovich
- 121 min.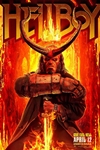 This action packed story sees the legendary half-demon superhero called to the English countryside to battle a trio of rampaging giants. There he discovers The Blood Queen, Nimue, a resurrected ancient sorceress thirsting to avenge a past betrayal. Suddenly caught in a clash between the supernatural and the human, Hellboy is now hell-bent on stopping Nimue without triggering the end of the world.
Official Site
Trailer
---
Little
(PG-13)
Rated for some suggestive content

Marsai Martin, Regina Hall
- 109 min.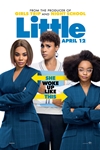 Little is an irreverent new comedy about the price of success, the power of sisterhood and having a second chance to grow up - and glow up - right.
Official Site
Trailer
---
Missing Link
(PG)
Rated for action/peril and some mild rude humor

Hugh Jackman, Zoe Saldana
- 95 min.
Tired of living a solitary life in the Pacific Northwest, Mr. Link recruits fearless explorer Sir Lionel Frost to guide him on a journey to find his long-lost relatives in the fabled valley of Shangri-La.
Official Site
Trailer
---
Pet Sematary
(R)
Rated for horror violence, bloody images, and some language

Jason Clarke, Amy Seimetz
- 100 min.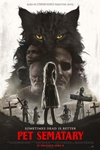 Dr. Louis Creed, after relocating with his wife Rachel and their two young children from Boston to rural Maine, discovers a mysterious burial ground hidden deep in the woods near the family's new home.
Official Site
Trailer
---
Shazam!
(PG-13)
Rated intense sequences of action, language, and suggestive material

Zachary Levi, Asher Angel
- 132 min.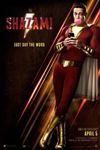 We all have a superhero inside us, it just takes a bit of magic to bring it out. In Billy Batson's case, by shouting out one word, this kid can turn into the adult Super Hero Shazam. Shazam sets out to test his abilities, but he'll need to master these powers quickly in order to fight deadly forces of evil.
Official Site
Trailer
---
Dumbo
(PG)
Colin Farrell, Michael Keaton
- 115 min.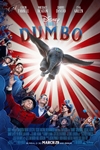 From Disney and visionary director Tim Burton, the all-new grand live-action adventure "Dumbo" expands on the beloved classic story where differences are celebrated, family is cherished and dreams take flight.
Official Site
Trailer
---
Captain Marvel
(PG-13)
Rated for sequences of sci-fi violence and action, and brief suggestive language

Brie Larson, Samuel L. Jackson
- 124 min.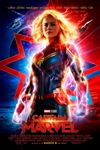 The story follows Carol Danvers as she becomes one of the universe's most powerful heroes when Earth is caught in the middle of a galactic war between two alien races.
Official Site
Trailer
---