Angel Has Fallen
(R)
Rated for violence and language throughout

Gerard Butler, Morgan Freeman
- 121 min.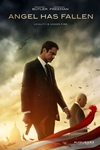 Secret Service Agent Mike Banning is framed for the attempted assassination of the President and must evade his own agency and the FBI as he tries to uncover the real threat.
Official Site
Trailer
---
Overcomer
(PG)
Rated for some thematic elements

Alex Kendrick, Shari Rigby
- 119 min.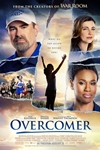 Life changes overnight for coach John Harrison when his high school basketball team and state championship dreams are crushed under the weight of unexpected news.
Official Site
Trailer
---
Ready or Not
(R)
Rated for violence, bloody images, language throughout, and some drug use

Samara Weaving, Adam Brody
- 95 min.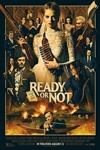 READY OR NOT follows a young bride as she joins her new husband's rich, eccentric family in a time-honored tradition that turns into a lethal game with everyone fighting for their survival.
Official Site
Trailer
---
47 Meters Down: Uncaged
(PG-13)
Rated for creature related violence and terror, some bloody images and brief rude gestures

John Corbett, Nia Long
- 89 min.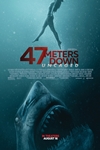 47 Meters Down: Uncaged follows the diving adventure of four teenage girls exploring a submerged Mayan City. Once inside, their rush of excitement turns into a jolt of terror as they discover the sunken ruins are a hunting ground for deadly Great White Sharks.
Official Site
Trailer
---
Good Boys
(R)
Rated for strong crude sexual content, drug and alcohol material, and language throughout - all involving tweens

Jacob Tremblay, Keith L. Williams
- 89 min.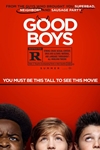 After being invited to his first kissing party, 12-year-old Max is panicking because he doesn't know how to kiss. Eager for some pointers, Max and his best friends decide to use Max's dad's drone to spy (they think) on a teenage couple making out next door.
Official Site
Trailer
---
Where'd You Go, Bernadette
(PG-13)
Rated for some strong language and drug material

Cate Blanchett, Billy Crudup
- 104 min.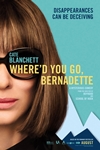 Bernadette Fox, a Seattle woman had it all : a loving husband and a brilliant daughter. When she unexpectedly disappears, her family sets off on an exciting adventure to solve the mystery of where she might have gone.
Official Site
Trailer
---
The Angry Birds Movie 2
(PG)
Jason Sudeikis, Josh Gad
- 91 min.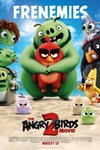 When a new threat emerges that puts both Bird and Pig Island in danger, Red, Chuck, Bomb, and Mighty Eagle recruit Chuck's sister Silver and team up with pigs Leonard, his assistant Courtney, and techpig Garry to forge an unsteady truce and form an unlikely superteam to save their homes.
Official Site
Trailer
---
The Art of Racing in the Rain
(PG)
Rated for thematic material

Kevin Costner, Milo Ventimiglia
- 109 min.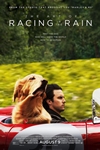 A heartfelt tale narrated by a witty and philosophical dog named Enzo. Through his bond with his owner, an aspiring Formula One race car driver, Enzo has gained tremendous insight into the human condition and understands that the techniques needed on the racetrack can also be used to successfully navigate the journey of life
Official Site
Trailer
---
Dora and the Lost City of Gold
(PG)
Rated for action and some impolite humor

Isabela Moner, Eugenio Derbez
- 102 min.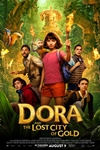 Having spent most of her life exploring the jungle with her parents, nothing could prepare Dora for her most dangerous adventure ever - High School.
Official Site
Trailer
---
The Peanut Butter Falcon
(PG-13)
Rated for thematic content, language throughout, some violence and smoking

Jon Bernthal, Dakota Johnson
- 93 min.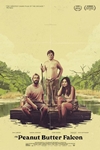 THE PEANUT BUTTER FALCON tells the story of Zak (Gottsagen), a young man with Down syndrome, who runs away from a residential nursing home to follow his dream of attending the professional wrestling school of his idol, The Salt Water Redneck.
Official Site
Trailer
---
Scary Stories to Tell In The Dark
(PG-13)
Rated for terror/violence, disturbing images, thematic elements, language including racial epithets, and brief sexual references

Zoe Colletti, Michael Garza
- 111 min.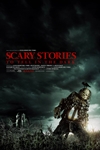 Inspired by one of the most terrifying book series of all time, SCARY STORIES TO TELL IN THE DARK follows a group of teens who must solve the mystery surrounding a wave of spectacularly horrific deaths in their small town.
Official Site
Trailer
---
Fast & Furious Presents: Hobbs & Shaw
(PG-13)
Rated for prolonged sequences of action and violence, suggestive material and some strong language

Dwayne Johnson, Jason Statham
- 136 min.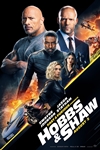 When cyber-genetically enhanced anarchist Brixton gains control of an insidious bio-threat that could alter humanity forever, the two sworn enemies Hobbs & Shaw will have to partner up to bring down the only guy who might be badder than themselves.
Official Site
Trailer
---
Once Upon a Time...in Hollywood
(R)
Rated for language throughout, some strong graphic violence, drug use, and sexual references

Leonardo DiCaprio, Brad Pitt
- 161 min.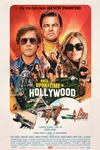 Quentin Tarantino's Once Upon a Time... in Hollywood visits 1969 Los Angeles, where everything is changing, as TV star Rick Dalton and his longtime stunt double Cliff Booth make their way around an industry they hardly recognize anymore.
Official Site
Trailer
---
The Lion King
(PG)
Rated for sequences of violence and peril, and some thematic elements

Donald Glover, Beyoncé Knowles-Carter
- 118 min.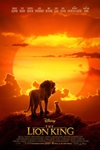 From Disney Live Action, director Jon Favreau's all-new -The Lion King- journeys to the African savanna where a future king is born. Simba idolizes his father, King Mufasa, and takes to heart his own royal destiny. But not everyone in the kingdom celebrates the new cub's arrival...
Official Site
Trailer
---
The Farewell
(PG)
Rated for thematic material, brief language and some smoking

Awkwafina, Tzi Ma
- 98 min.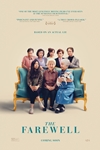 After learning their beloved matriarch has terminal lung cancer, a family opts not to tell her about the diagnosis, instead scheduling an impromptu wedding-reunion back in China.
Official Site
Trailer
---
The Rocky Horror Picture Show
(R)
Tim Curry, Susan Sarandon
- 100 min.
After Janet accepts Brad's marriage proposal, the couple drives away from Ohio, only to get lost and stumble upon the castle of Dr. Frank-N-Furter, a transvestite who is holding the annual convention of visitors from the planet Transsexual.
Official Site
Trailer
---